Maybe you are asking yourself: How do I grow in Faith?
Hi, I am Zach Speegle founder of Bold as a Lion Ministries. The Scripture makes it clear in Romans Chapter 10 verse 17 that "Faith comes by hearing..." I've decided to list a few of the faith building books that I recommend to anyone who wants to go to the next level. Hope you are blessed and find the right books for you and your team. These are books and authors that I have actually read and I am telling you; they will increase your faith. Also, check out our recommendations for Leadership Books if you've ever asked the question: How do I become a Better Leader?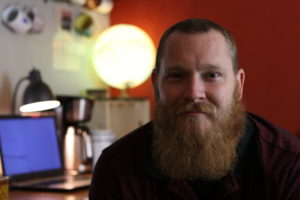 Smith Wigglesworth was an English Plumber who never wrote a book. He preached in power and a strong anointing of Healing. Miracles followed him everywhere he went. This book is a compilation of many of his sermons and healing testimonies. It is sure to light the fire in your faith. This was the first book that I read of him and it changed my entire paradigm of what Faith looks like.
Other books by Smith Wigglesworth are below. Click the pictures to order your copy today.
Bill Johnson is a modern day 5th Generational Pastor serving in Redding, California at Bethel Church. His insights into Kingdom principles will help to re-calibrate your thinking to what is in the Kingdom of God. We pray, "Your Kingdom Come, your will be done on Earth as it is in Heaven." There are no sick people in Heaven. Bill Johnson reasons with us how God is good and he only wills to set the captives free. This is a must have in your library.
Click here to order your copy today.
"The Super Natural Power of a Transformed Mind" is the sequel and it is equally as insightful.
Dr. Myles Munroe I think is arguably one of the greatest Bible Teachers of our time. Unfortunately he passed away in November of 2014 in a plane crash in the Bahamas where he pastored. However, we are fortunate enough to have his teachings in his books. Understanding the Purpose and Power of Prayer unlocks the mysteries of our authority to release Heaven's will here on Earth. A very powerful read.
How to Become a Water Walker: Lessons in Faith by Andrew Womack was the most inspiring book that I ever read during the first few months when I kick started the ministry. The most precious concept I ever got was "It's not faith until you get to the point where if God doesn't come through, you're sunk." This book increased my faith and I am constantly reminded of it's truths when things look impossible.
Click here to order your copy today.
More books by Andrew Womack are below, click the picture to order the one you want.